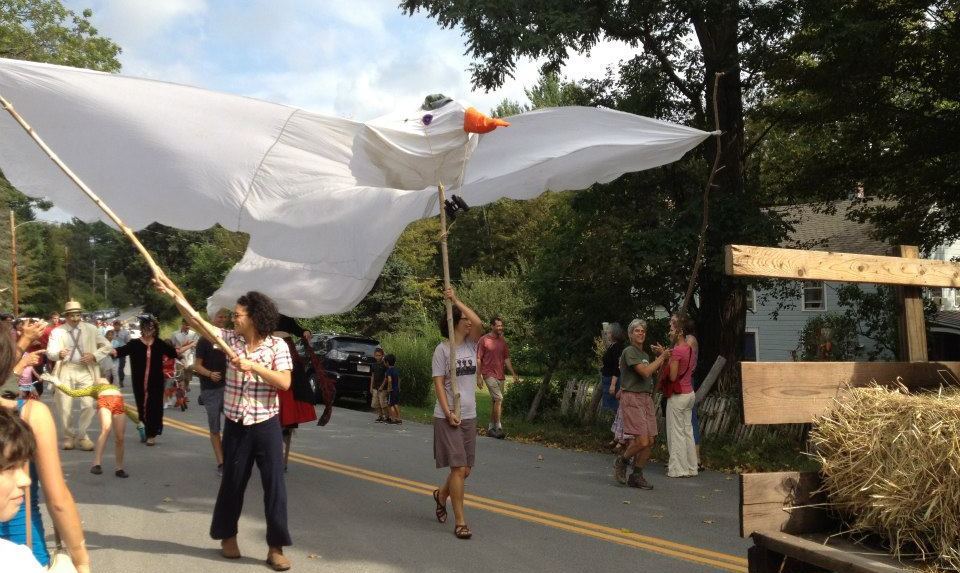 See you all next year!
This year's fair was held live and in-person on Saturday, September 9th from 9:00 am to 3:00 pm
here at the Congregational Church of Westminster West, Vermont, just like it used to be.
We're looking forward to seeing everyone there again this year!
The usual events are outlined in the preliminary schedule below, including returning popular events like:
the ONLINE SILENT AUCTION (bidding starts at 9 am on Saturday, September 2nd),
the CHICKEN BARBECUE (see below for prices and other lunch options),
the RAFFLE for a choice of interesting high-value items, and
the GOLDEN ELEPHANT SALE.
There's something for everyone!
If you want to donate items to the GOLDEN ELEPHANT SALE, bring your donations to the church between 5 and 8:30 pm on the evenings of September 5th, 6th, or 7th. If you need to make other arrangements for dropping off items, please contact Betsy or Laura at: laladust@gmail.com, or (802) 387-2765 or (802) 258-7873.
(Please don't just leave things in front of the church at odd hours, and please don't bring clothes, electronics, broken items, or junk. Remember the golden rule: "donate unto others what you would want to take home with you.")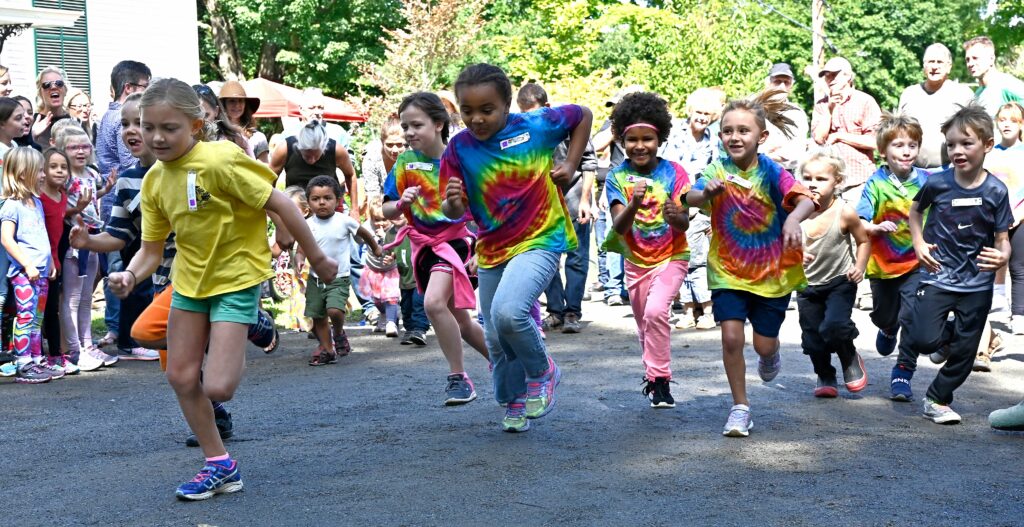 The usual FAIR DAY events (come rain or come shine)
8:30
8:30-8:55: 5K Race registration, between the church and Town Hall.
(Race fee: $15 for adults, $10 for youth)
Bake Sale opens: coffee, drinks, donuts and cookies on sale inside the church
9:00
5K Race (a shady loop on the dirt roads of Westminster West):
Age divisions (men and women): 13-17 (youth), 18-39, 40-59, 60 and up
Prizes for 1st, 2nd, & 3rd in each division. Prizes may include Parish Hill Creamery cheese,
Major maple syrup, Green Mountain Orchard apples and Putney Coop certificates.
Starts at 9:00
9:00
Local Art Exhibit opens in the church sanctuary (upstairs)
Raffle ticket sales and Golden Elephant Sale open
10:00
Parade preparation at the Westminster West School (bicycle decoration, drumming rehearsal)
10:30
Parade from the school down to the library
11:00
Kids' Fun Race (for children up to 12) Fee: $3.
Prizes may include Hidden Springs maple creamees or small ice creams, movie passes, and ribbons
11:30
Lunch begins! All dinners include baked beans, corn on the cob, cole slaw, and a drink.
BBQ chicken dinner for $15.00 "Beyond Meat" sausage dinner for $15.00
Hot dog dinner for $12.00
Hot dogs, corn, and drinks a la carte for $2.50 each
Bowl of ice cream for $3.00
12:00
Deadline for Garden Contest entries: longest zucchini and heaviest tomato; flower arrangements;
vegetable sculpture (dress up a vegetable or do something else creative and legal)
12:00-1:15
Musical entertainment during lunch
12:00-2:00
Kids' entertainment: Face painting, beanbag toss, and the Chop-O-Matic!
2:00
Community Talent Show
2:45
Announcement of Garden Contest winners
Announcement of raffle winners
Golden Elephant Sale clearance
3:00
Golden Elephant Sale closes

The Cabin Fever Dinner and the West West Community Fair are our two big fundraisers for the year. You get to have fun, eat good food, and help support the life and the work of the congregation–all at the same time! And don't forget to check out the silent auction and the raffle prizes!

And lest we forget–you can still get copies of our church cookbook, Beyond Soup Night: Recipes from West West for only $25. It's the congregation's answer to all the requests for recipes from Soup Nights over the years–most of the soup recipes are there, along with a lot of others. You can order a copy along with your dinner, and we'll make sure it's there to pick up when you swing by to get your dinner–or add a copy to your winning Silent Auction bid and we'll get it to you along with your purchase.