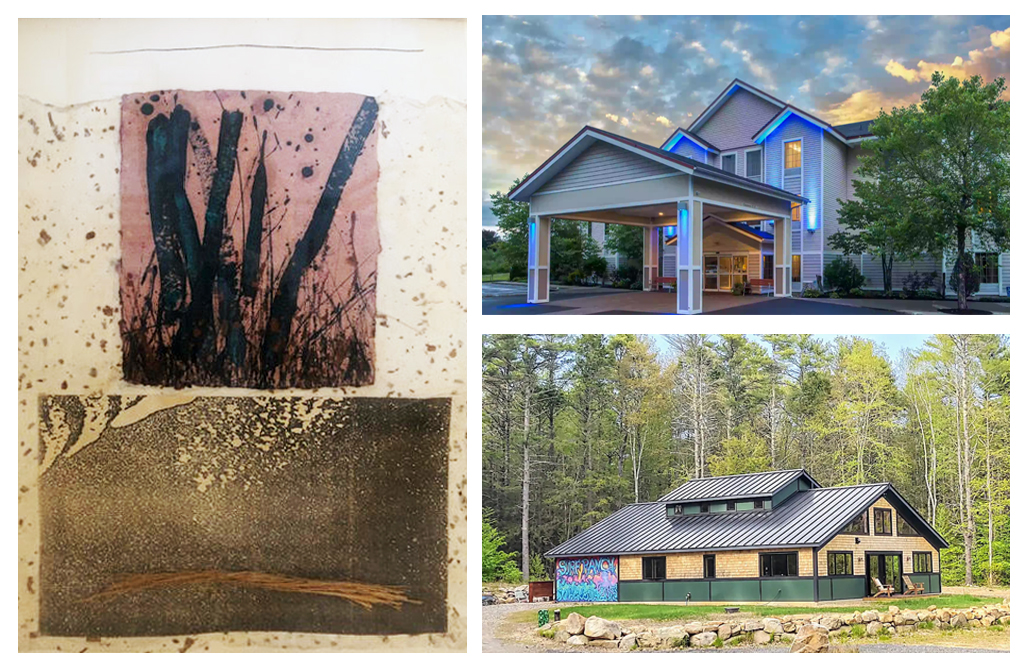 The 2023 West West Church Raffle concluded at the drawing at the end of the talent show:
Two nights at Brattleboro Holiday Inn–good for out-of-town guests, a retreat, or a stay-cation. Free buffet breakfast included, along with use of the heated indoor pool and workout room. Can accommodate 2-6 depending on availability. Good for 1 year. (VALUE $400). Lee Crocker was the winner.
"No. 44," a mixed media painting on paper by Ric Campman (framed, approximately 28″ x 33″). Tony Gengarelly writes "For Ric, art making was a process, a journey toward knowing. The artist begins with not knowing, approaching the work with no prior assumptions. Through engagement with his medium, he finds beauty in wholeness or balance, harmony between self and world." (VALUE: $900) David Mulholland was the winner.
Two nights at Zack Weinberg's "Surf Ranch" in Maine, between October 1 and May 1, when available (holidays excluded). The Surf Ranch is a 4-bedroom house half a mile from York Beach (a 15-minute walk or a 4-minute bike ride) in a private setting in the woods, featuring a cook's kitchen, a 9-foot dining table, a fire-pit, picnic table, pool table, and ping pong table. Four queen-size beds accommodate a maximum of eight people (one bedroom is closed off after Thanksgiving). Sorry, no dogs. Good for one year. (VALUE: $800 – $1,000) Leslie Turpin and Tom Griffith were the winners.

Many thanks to Karen Blanchard, David Mulholland, and Zack and Emily Weinberg for donating these items.
Look for another raffle next year.