Cabin Fever Dinner 2023
We're working on it
(Stay tuned…)



The 18th [?] Nearly Annual CABIN FEVER Dinner
will be another opportunity to share good food, good company, and some great stories. Come prepared to tell one yourself, or just sit back and enjoy everyone else's! The dinner is served upstairs in the sanctuary of the church (and if the stairs look daunting, there is an elevator).

Wine is sold by the glass once the doors open at 5:30.
Seating is limited, so come early to make sure you get a seat.


Here's the menu from 2020 Dinner of happy memory:
Green Salad with Apples and Maple-glazed Pecans (V+GF)
Red Hen and Orchard Hill Bread
Garlic and Rosemary Chicken (GF) with Kale-and-Beet Salad (V+GF)
Vermont Cheddar mac-and-cheese (V)
Bake Sweet Potato with Pear and Onion (V+GF)
Roasted Squash, Carrots, and Parsnips (V+GF)
Frozen Maple Mousse with Ginger-Caramel Sauce (GF)
Chocolate Mousse (GF)
Some dairy-free desserts also available
And you can bet that the 2023 menu will be just as good!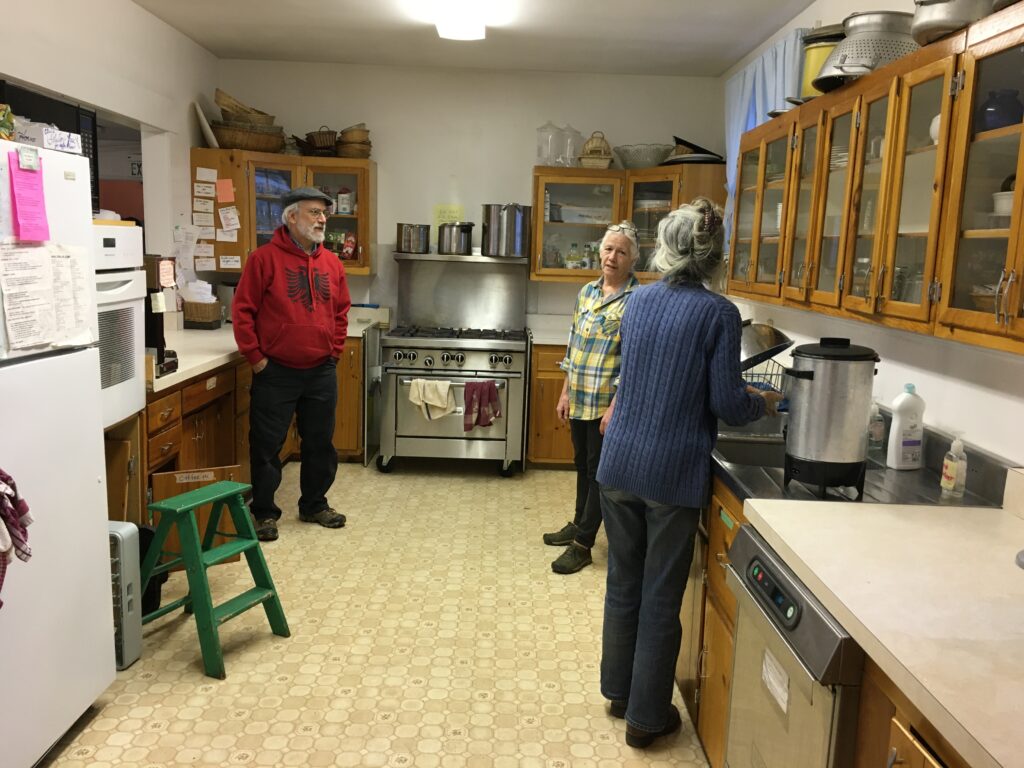 The Cabin Fever Dinner and the West West Community Fair are our two big fundraisers for the year. You get to have fun, eat good food, and help support the life and the work of the congregation–all at the same time!